About Us
Calling all Doers and Dabblers, Thinkers and Tinkerers ...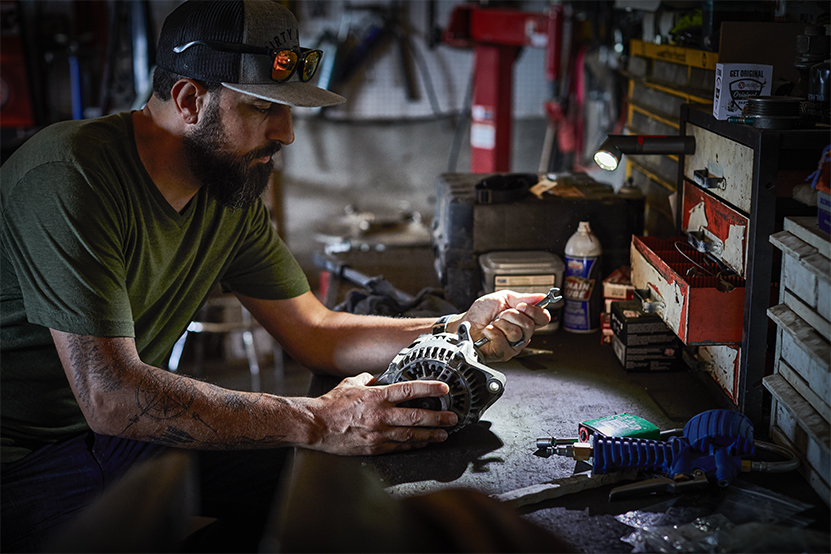 A company of restless inventors
At NEBO, we believe that breakthroughs and big ideas always require unconventional thinking. Having sold over 30 million of the world's best-selling lines of innovative, consumer-friendly flashlights and tools, we never stop creating. We dream, design and produce our products, seeing them through every phase of development. We continually innovate so that we can offer the highest quality LED lighting products at the best price, so that you can keep making and doing.
We exist to bring light to what you do.

Turn it on and see why NEBO is better
Cutting edge technology
We expand the possibilities for our consumers by offering more than just the brightest lights on the market. Our lights can swivel, twist, pop, orbit, charge, strobe, and zoom... just to name a few features.
Better design
Our innovation goes beyond hi-tech features, we design better looking and better feeling lights. Our simple and clean design extends across every consumer item from products to packaging.
Higher quality
At NEBO, we source the highest quality materials to meet expectations from the highest demanding working, exploring and creating situations. From flashlights, headlamps, lanterns, to a variety of work lights, our products are tested and trusted by professionals.
Engineered in the USA
Every day, product designers and engineers work hard at our home base in Fort Worth, Texas to design and engineer the most innovative products for our customers.
Lasting partnerships
For the past 20 years, NEBO has partnered with more than 40,000 independent retail stores in over 50 countries to bring new, exciting lighting ideas. Now, we are proud to offer our newest line of NEBO products to customers across the USA via our online store as well.
Company backed
We stand behind our products. NEBO offers a 1-year limited manufacturer's warranty. Any item that does not perform properly can be returned.
AN AMAZING COMMUNITY OF MAKERS, DOERS AND AMBASSADORS KEEPS US INSPIRED TO INNOVATE
NEBO is partnering with influencers from all walks of life to help inspire and encourage our customers. Whether you're interested in DIY, fishing, hunting, plumbing, electrical work and everything in between, our goal is that all NEBO customers feel represented and valued and inspired to keep doing, playing, creating, repairing, and innovating in everything they do.